Promoting your small business is difficult, particularly if you're attempting to establish a digital presence on a restricted budget. There is always a chance that you will spend every last cent on fruitless marketing endeavors.
For this purpose, you need the assistance of small business digital marketing agencies to build a robust campaign that targets the appropriate audience and maximizes your marketing funds.
Collaborating with the top digital marketing agencies for small business firms provides reliable guidance based on your specific requirements and goals.
Continue reading this article to find the top digital marketing firms for small businesses that you should consider hiring.
Let's begin!
What is the Significance of Selecting the Right Digital Marketing Agency?
Here are the multiple aspects that must be considered while choosing the optimal digital marketing firm for your business:
Proficiency and Specialization: A respected digital marketing agency brings proficiency and specialization to the forefront. They have a team of experts proficient in online advertising, including SEO, PPC promotion, content advertising, social media oversight, and more. Their knowledge helps you effectively navigate the intricacies of the digital realm.
Access to Updated Trends and Technologies: The world of digital marketing is continuously changing. A reputable firm keeps up with the most recent tools, technology, and trends to ensure that your marketing techniques are still effective and current.
Scalability: Digital marketing companies can modify their services to fit your requirements. Whether you need a comprehensive marketing campaign or assistance with a particular aspect like social media or email marketing, agencies can adapt to your requirements.
Data-Driven Decision-Making: Digital marketing firms depend on information and analysis to monitor the effectiveness of their campaigns. They can offer understanding and suggestions based on up-to-the-minute information, assisting you in making knowledgeable choices to enhance your marketing endeavors.
Access to Industry Perspectives: Online advertising firms frequently collaborate with customers from diverse sectors, providing valuable viewpoints on what is successful and what is not in various markets. This cross-sector expertise can advantage your company by delivering new outlooks and inventive concepts.
ROI Enhancement: When you select the appropriate startup digital marketing service, they help you attain a superior return on your marketing investment. They know how to allocate your budget efficiently and target the right audience to maximize your ROI.
Time Efficiency: Digital marketing agencies can execute campaigns more efficiently than in-house teams that require time for hiring and training. This agility can be especially beneficial for time-sensitive promotions or campaigns.
What Aspects Need to be Considered Before Hiring a Digital Marketing Agency?
Here are aspects that you should consider before partnering with an online marketing agency for your small business:
Your Goals and Needs: Start by defining your marketing goals and needs. Identify what you desire to accomplish through online marketing, such as enhancing income, producing additional leads, or directing visitors to your website. Possessing clearly defined goals will simplify the process of discovering an agency that aligns with your objectives.
Industry Experience: Consider a firm with expertise in your sector. Industry-specific knowledge can be invaluable in creating effective marketing strategies and understanding your target audience.
Reputation and Track Record: Look into the reputation and track record of the agency. Check for client reviews, case studies, and testimonials. A reputable agency should be willing to provide references.
Transparency: The agency should be transparent and truthful about its tactics, costs, and reporting. The distribution of your marketing budget should be very transparent to you.
Communication: A successful relationship requires effective communication. Evaluate the agency's responsiveness, communication ability, and desire to work with your internal team.
Customization: Just as your company is unique from others, so should your marketing plans. Instead of a one-size-fits-all strategy, seek an agency offering personalized solutions based on your unique demands and goals.
Budget: Define your budget constraints and inquire about the agency's pricing structure. Ensure the agency produces superior results within your budget.
Innovative Approach: The digital landscape is constantly evolving. Choose an agency that stays up-to-date with industry trends and embraces innovation to keep your marketing strategies fresh and effective.
Contract and Terms: Review the agency's contract and terms carefully. If the partnership doesn't work out, consider any long-term commitments, termination clauses, and exit strategies.
Best Digital Marketing Agencies for Small Businesses:
Coinbound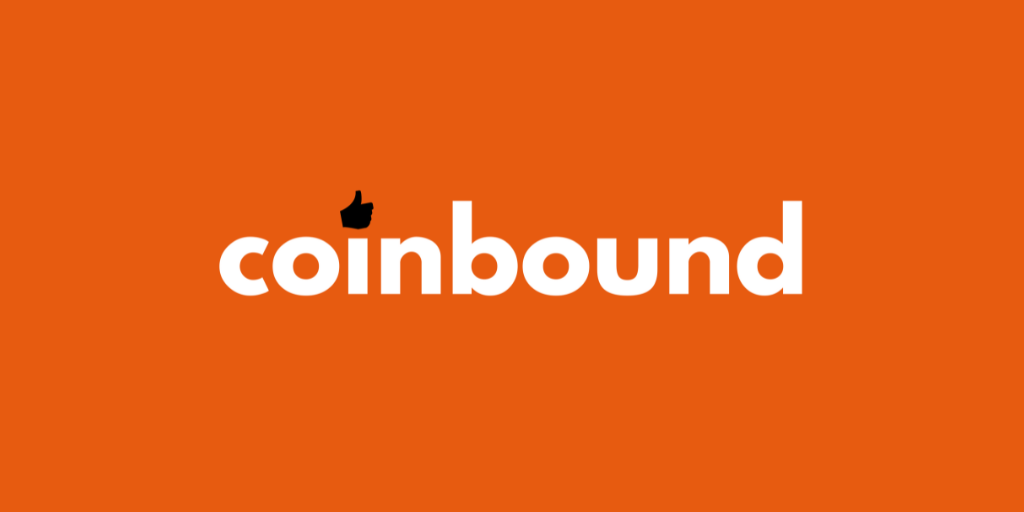 Coinbound is a top small business digital marketing agency that offers services to technology and startup companies.
The agency provides various marketing services to help small businesses promote their brands and engage with their target audiences, with a heavy emphasis on helping them achieve viral growth and visibility.
Thrive Internet Marketing Agency
Thrive Agency is a comprehensive digital marketing firm that delivers outcome-oriented solutions to customers across different sectors. They stress truthfulness, uprightness, and customer-centricity, guaranteeing their approaches are customized to each customer's distinctive requirements and objectives.
Also See: Best Startup SEO Agencies: Top Firms List For 2023
Ignite Visibility
Ignite Visibility is a renowned agency with a strong online presence, having received over 200 5-star reviews and multiple awards for their outstanding work in the digital marketing industry. Their focus is to help businesses grow their online presence and achieve remarkable results. The agency is committed to delivering innovative solutions, tailored strategies, and top-notch teams to assist businesses in achieving their objectives and boosting their online presence through organic and paid tactics.
SmartSites
As a results-driven agency, SmartSites specializes in various digital marketing services to help businesses strive online. Their services encompass web design to create compelling brand experiences, SEO to attract new clients organically, PPC to ensure businesses reach the right audience, email, and SMS marketing to maximize the potential of website visitors, and social media marketing to increase brand awareness and engagement.
Web FX
WebFX is an information-driven small business advertising company specializing in offering profit-focused advertising solutions. They offer various advertising services and have developed a unique technology platform called MarketingCloudFX to aid clients in making knowledgeable advertising decisions.
The agency has a past of achieving results for their clients and have partnered with industry innovators such as Google, Facebook, and Bing to bring the latest advertising technology to their clients. Their services are crafted to assist businesses in attracting, involving, and converting prospects.
Disruptive Advertising
Disruptive Advertising is a full-service small business digital marketing agency with more than ten years of experience in the industry.They provide extensive services, including digital marketing strategy, platform specialization, and support and resources to help clients grow their impact.
The firm concentrates on offering resolutions for every stage of the marketing pipeline, encompassing promotion, optimization, paid exploration, paid communal, Amazon marketing, imaginative facilities, electronic mail marketing, and website enhancement.
Splurge
Splurge Media takes a strategic and consulting approach to building unique marketing solutions tailored to each client's business. They aim to understand a business thoroughly to identify challenges that may hinder success, ultimately delivering intentional and strategic marketing solutions without unnecessary complexity.
The small business digital marketing agency recognizes the challenges of engaging with modern, educated, diverse, and tech-savvy audiences across various digital channels. They are committed to helping businesses adapt their messages and communications to stay relevant in the evolving digital landscape while maintaining the human connections that companies create and serve.
Mabbly
Mabbly is a Chicago-based small business digital marketing and branding agency passionate about creating impactful solutions for its clients. They believe in the power of understanding their clients' pivotal problems, collaborating with cross-disciplinary thinkers, and creating meaningful, measurable impacts.
They are dedicated to comprehending the particular issues of each of their clients and turning those challenges into chances for growth. Their approach involves deep research, collaboration, and creativity to develop meaningful solutions that make a measurable impact.
Power Digital Marketing
Power Digital Marketing is one of the popular small business digital marketing agencies known for its modern growth marketing approach, investing in cutting-edge technology and expertise to deliver exceptional client results.
Also See: Top 10 B2B SaaS Marketing Agencies [Updated September 2023]
They use their proprietary " Nova " technology platform to deliver customized reports and real-time strategy adjustments. Their approach involves deeply understanding their client's specific needs, seamlessly integrating with their teams, and delivering significant impacts on their bottom line.
Brainvire
Brainvire Infotech is another leading digital marketing agency for small business headquartered in the United States with a global presence. They offer digital marketing services tailored to their client's objectives, utilizing data-driven insights and innovative strategies to drive results.
The firm possesses a robust history of accomplishments, comprising producing more than $1.2 billion in income, generating millions of customer prospects, and upholding a 4.8-star evaluation based on 200+ Clutch assessments.
Ironpaper
Ironpaper is a specialized small business marketing agency headquartered in New York City. They focus on helping B2B companies grow by generating leads and driving sales, especially for businesses with longer sales cycles. Their mission is to improve measurable business results for B2B companies by leveraging various digital marketing strategies and technologies.
Lyfe Marketing
Lyfe Marketing is one of the top small business digital marketing agencies. This multi-award-winning social media management company provides diverse services, including social media promotion and electronic mail marketing.
Also See: An Introduction to Guerilla Marketing
Their services are designed to assist businesses of all scales accomplish their online marketing goals, from elevating consumer awareness of their brands to enhancing sales. They employ a data-oriented approach to deliver results for their clients in diverse sectors.
Conclusion
Digital marketing is increasingly important for accelerating the expansion of your company. The aforementioned small business digital marketing agencies can help you develop successful campaign strategies and increase your ROI. Moreover, they can help you enhance your business reputation, and support you in achieving your long-term marketing objectives. Working with a trustworthy firm helpsget better outcomes, target the proper customers, and raise its SERP search ranking.