NFTs are changing the way we think about art, collectibles, and ownership and with great potential comes great challenges. How can creators and projects stand out in a rapidly growing market? The answer lies in partnering with the best NFT marketing agencies. Get ready to dive into the exciting realm of NFT marketing and discover how these agencies can boost your project's success. Let's go!
Key Takeaways
Find the perfect NFT marketing agency to drive success for your digital art project!
Leverage innovative strategies & build an online presence to promote your NFT project.
Utilize social media, influencers, and case studies of successful campaigns for maximum success!
The Importance of NFT Marketing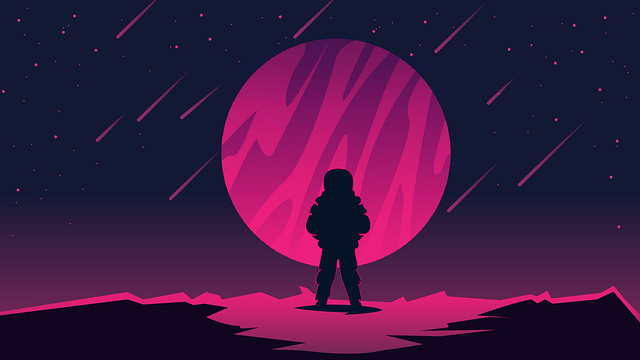 NFTs are the hottest digital assets around these days, and the best NFT marketing agencies can help you promote them effectively. NFT marketing plays a significant role in helping creators sell unique digital assets, navigate the complex industry, and connect with a broader audience. With the rise of NFT marketing companies, finding the right partner for your project is essential.
A preeminent NFT marketing agency can be a game-changer. Tapping into the expertise and professional NFT marketing services of the best NFT marketing agency is paramount in promoting and driving the success of both digital art and utility-based projects in the dynamic web3 arena.
What is NFT Marketing?
NFT marketing is the process of using a select set of marketing strategies that are specifically designed to attract NFT buyers, collectors, investors, and community members. The most common NFT marketing strategies include:
Social Media Marketing
Influencer Marketing
PR
Content Marketing
Community Management
Why is NFT Marketing Important?
NFT (non-fungible token) marketing is important because it allows creators and artists to sell unique, one-of-a-kind digital assets, such as art, collectibles, and other digital items using a collection of strategies specifically designed to sell NFTs.
Oftentimes, creators find NFT marketing to be the most difficult part of the creation process because of the constantly changing audience, technologies, and tactics. Because of this, NFT companies tend to use marketing agencies rather than attempt to run the marketing themselves.
Why Use an NFT Marketing Agency Instead of a Traditional Firm?
NFT marketing is an incredibly complex and quickly evolving industry. As such, agencies that don't fully focus on NFT marketing will often have trouble delivering quality results for their clients. Often, this is due to traditional firms using marketing strategies that don't work on a Web3/NFT audience.
Choosing the Right NFT Marketing Agency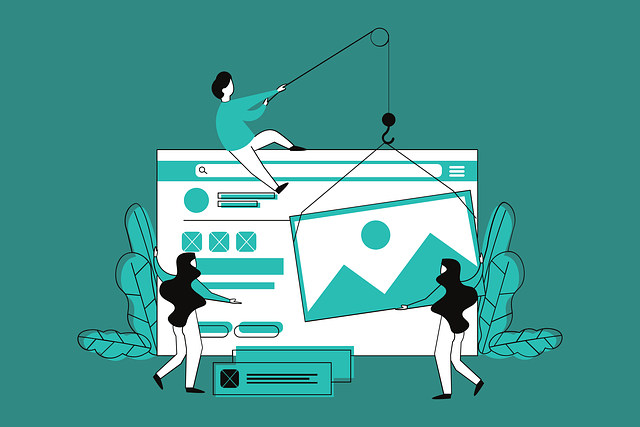 Selecting the right NFT marketing agency is a critical decision that will impact the success of your project. The ideal agency will have a huge return for the price and a stellar track record of successful clients, including expertise in digital marketing. To identify the optimal NFT marketing agency for your project, you should diligently compare prices between competitors, critically analyze each agency's success rate at promoting projects, request a quote, and negotiate with confidence.
Many factors should be considered when choosing an NFT marketing agency, such as cost, return on investment (ROI), services offered, past clients, and industry connections. Some services that an NFT marketing agency may offer include press releases, SEO services, nft influencer marketing, and end-to-end support services – how amazing!
Bear in mind, an ideal NFT marketing agency will not only provide a variety of marketing services, but also have the capacity to customize those services to align with your project's distinct needs. Therefore, don't compromise – seek an agency that genuinely comprehends your vision and is dedicated to facilitating your success.
Best NFT Marketing Agencies
Coinbound
Coinbound is the most well-known digital marketing agency for NFT companies. The company has been in the industry for longer than any other NFT agency, and they have relationships with many of the biggest publishers and influencers in the industry and have refined the go-to-market strategy needed to make it in today's world of NFTs.
Coinbound has been awarded "Best NFT Marketing Agency" by media including NFT Evening, Cryptonews, NFT Lately, Influencer Marketing Hub, and more.
They can assist NFT brands with discord setup and management, NFT influencer marketing, media buying, and more. The agency has earned a reputation for delivering great campaigns that achieve an excellent ROI.
Coinbound helped their client Generative Dungeons sell out their NFT collection and secure over 2600 ETH in trading volume in the first 24 hours of sale. Coinbound's team has helped sell over $50M in NFTs, collectively.
Coinbound has an entire service suite for marketing NFT companies and a list of case studies that include selling out multiple NFT projects in less than an hour.
Services:
NFT Influencer Marketing
Web3 PR
Community Management
Social Media Management and Marketing
SEO
Past Clients:
MetaMask
ImmutableX
Wilder World
Generative Dungeons
eToro
Nexo
Cosmos
Voyager
God's Unchained
Headquarters: New York
Pricing: Contact for Pricing
Want to learn about NFT Marketing? Check out Coinbound's Founder, Ty Smith's recent Crypto Marketing Podcast episode on NFT Influencer Marketing.
X10
X10 is a well-known agency for crypto companies. They offer a ton of great options for NFT projects looking to advertise and promote their products. They want to become the go-to source for companies interested in crypto marketing, and it's a great option for NFTs. They work with many publishers and some very well-known brands including Timecoin, Ternio, and DaoBet.
Services:
Community Building
PR
Shilling
NFT Project Collabs
Past Clients:
Lux Metaverse
Bored.AI
Polkafantasy
Killabears
Legendao
Headquarters: Russia
No Rug Agency
No Rug Agency is an NFT-specialized marketing firm that has been involved in a number of successful NFT projects.
Services:
NFT Influencer Marketing
NFT Development
Community Growth
Past Clients:
Bricktopians
Samurai Cats
Evolved Camels
Headquarters: Indonesia
Blockchain PR
Blockchain PR is a growth marketing agency focused on press releases, sponsored content, and social media posts. Their specialty is getting the word out about your brand through major publications, and would be perfect for most early-stage NFT companies. Past customers include NEM, Wings, and Trade.io.
They've also worked with several conferences which makes sense given their specialty. At the end of the day, their job is to promote their clients' company, and they've used this exact strategy for several years.
Services:
NFT PR & Public Relations
NFT Press Releases
Social Media Marketing
Past Clients:
World Crypto Economic Forum
Blockchain at Berkley
NEM
Trade.io
Headquarters: San Francisco
MelrosePR
Melrose PR is a PR agency specializing in NFTs. They are based in California and have worked with dozens of Web3 firms. Having been founded in 2012, Melrose PR was one of the first PR agencies to focus on the Web, crypto, blockchain, and NFT marketing space.
Services:
Past Clients:
Civic
Decent Labs
Moonbeam
Swan Bitcoin
Headquarters: Los Angeles
Coinscribble
Coinscribble is a PR release distribution service for NFT companies. They have relationships with top Web3 and NFT media and can get your story published on top NFT and crypto news sites quickly and inexpensively.
Some publishers in the Coinscibble network include the following:
Benzinga
CoinMarketCap
CoinTelegraph
NFT Lately
NFT Evening
Yahoo Finance
Cryptonews
Services:
NFT Press Release Distribution
Past Clients:
Headquarters: Los Angeles
Pricing: Starting at $1,399
CryptoPR
CryptoPR is an NFT agency that focuses primarily on issuing press releases on crypto sites. They are based in Russia.
Services:
Press Releases
NFT Shilling
Influencer Marketing
Past Clients:
Student Coin
Paybis
Cryptopia
ArbiSmart
Headquarters: Russia
Questions to Ask an NFT Marketing Agency
Before hiring an agency for your NFT marketing, here are some questions to ask:
What is your experience with NFTs?
Have you successfully sold out an NFT project before?
What types of strategies do you specialize in?
How well does your team understand Web3?
How does your pricing work?
Comprehensive NFT Marketing Services
A top-notch NFT marketing agency should offer comprehensive services to create a well-rounded campaign. These services include:
Strategy development
Social media management
With the right combination of these services, your NFT project will have a solid foundation for success.
Remember, each NFT project is unique and requires a personalized approach. The best NFT marketing agencies will take the time to understand your project's goals and create a customized marketing plan that addresses your specific needs. So, make sure you partner with an agency that offers diverse services tailored to your project's requirements.
Innovative Marketing Strategies for NFT Projects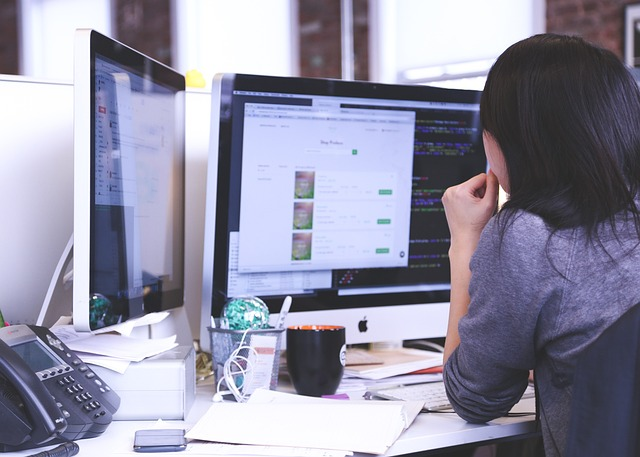 To maintain a competitive edge in the fast-paced NFT market, adopting novel marketing strategies is a must. These involve staying abreast of industry trends, experimenting with fresh tactics, and leveraging data-driven insights to optimize campaigns. Some of the best marketing strategies for NFT projects include blogging, developing compelling narratives and branding, conducting Ask Me Anything (AMA) sessions, implementing SEO techniques, cross-promoting on other NFT marketplaces, and collaborating with other artists or brands.
Data-driven insights are particularly valuable for optimizing campaigns. By analyzing user behavior, understanding customer preferences, and tracking the performance of campaigns, you can confidently inform decisions about which strategies are most effective and which should be adjusted or abandoned, including the use of media outlets.
Building a Strong Online Presence
For NFT projects, a robust online presence is vital. It lends credibility, draws potential buyers, and cultivates a sense of community among collectors. An essential aspect of building a strong online presence is community management. By engaging with your audience and nurturing relationships, you create a loyal following that is more likely to invest in your digital assets.
In addition to community management, leveraging social media platforms and partnering with influencers can further strengthen your online presence. By showcasing your unique digital assets to a wider audience, you increase the chances of attracting new buyers and building a thriving community around your NFT project.
For personal branding growth, try a Founder ghostwriting agency like ContentGhost.
NFT Influencer Partnerships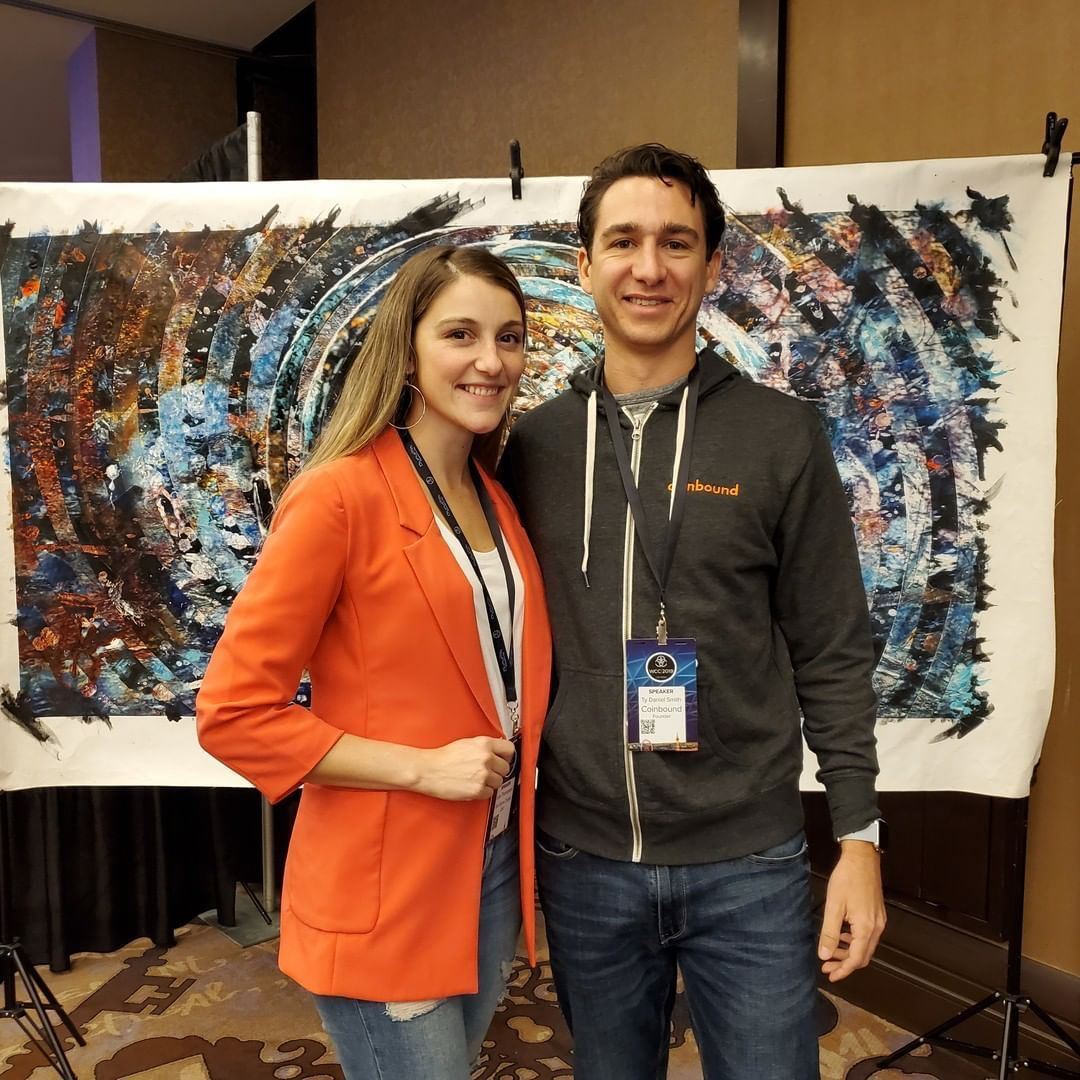 NFT influencer collaborations can notably enhance a project's visibility and credibility. Influencers have the power to expose the project to their extensive and engaged audiences, rapidly drawing in new NFT buyers. Collaborating with the right influencer can supercharge your NFT project's success.
When choosing an influencer for an NFT project, consider the following factors:
Relevance to the NFT community
Alignment of their audience with your target market
Authenticity and credibility in the NFT space
Engagement rate
Reputation within the community
Creativity in content creation
Budgetary constraints
Potential for a long-term partnership.
With the right influencer partnership, your NFT project will reach new heights of success.
Utilizing Social Media Platforms for NFT Promotion
Social media platforms are powerful tools for NFT promotion. They allow projects to unlock a wider audience, strengthen engagement with potential buyers, and showcase their unique digital assets. Platforms like TikTok, YouTube, Twitter, and Instagram are particularly effective in promoting NFT projects, as they offer diverse content formats and cater to different demographics.
By creating captivating content and engaging with your audience on social media, you can effectively showcase your NFT project's value proposition, attract new buyers, and foster a sense of community. Don't underestimate the power of social media marketing in driving the success of your NFT project.
Case Studies: Successful NFT Marketing Campaigns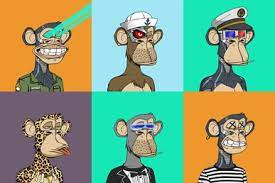 Let's examine a few successful NFT marketing campaigns and the key components driving their success. CryptoKitties, Bored Ape Yacht Club, NBA Top Shot, and Decentraland are all excellent examples of NFT projects that have achieved remarkable success through innovative marketing strategies.
The success of these campaigns can be attributed to several key elements.
Building a community
A well-executed marketing strategy
Defining campaign goals
Targeting the right audience
Collaboration
Utilizing social media
Creating hype
By learning from these successful campaigns, you can gain valuable insights and inspiration for creating your own impactful marketing strategies.
As the NFT market continues its trajectory of growth and evolution, it's imperative to monitor successful campaigns and stay abreast of recent marketing trends. By doing so, you'll be better prepared to adapt your strategies and maintain a competitive edge in the rapidly changing world of NFTs.
The Future of NFT Marketing
The future of NFT marketing is likely to be characterized by ongoing innovation, heightened competition, and a necessity for projects to adapt to emerging trends and technologies to maintain a lead. As industries such as gaming, social media, and music embrace NFTs, there will be a growing demand for marketing strategies that cater to these diverse sectors.
To stay ahead in this dynamic landscape, NFT projects must be prepared to adapt and innovate. Here are some key strategies to consider.
Stay informed about new trends and technologies in the NFT space.
Embrace data-driven insights to understand your target audience and optimize your marketing efforts.
Constantly refine your marketing strategies to stay relevant and engage with your community. By implementing these strategies, NFT projects can continue to thrive in the exciting world of NFTs.
Tips for Choosing the Best NFT Marketing Package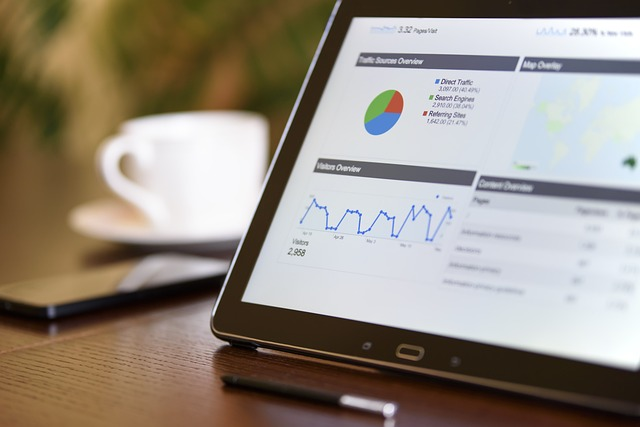 In selecting the optimal NFT marketing package, it's vital to evaluate your project's individual needs. Consider the following factors:
Target audience
Marketing strategy
Agency reputation
Budget
Customization options
Communication and support
Expertise and knowledge in the NFT space
By understanding your project's unique requirements, you can make an informed decision and select the best marketing package for your needs.
To get the best possible deal, follow these steps:
Compare prices and services offered by different agencies.
Don't be afraid to negotiate and ask for the best price and services for your project.
Remember, the right marketing package can make all the difference in the success of your NFT project.
How to Promote Your NFT (Top Strategies)
Promoting your NFTs isn't the most simple thing to do in today's noisy world. However, it is entirely possible. Here are some of the best strategies to promote your NFTs. For more info, check our ultimate NFT marketing guide.
Influencer Marketing
Collaborating with influencers is a fantastic and quick way to get new buyers to your NFTs. Here are top NFT influencers you should know.
Press Releases
Writing and distributing press releases is a tried and true way of spreading the word about your NFTs fast.
Tons of NFT news sites make it easy to post an article to their site so that their readers can read about your upcoming launch.
Here's everything you want to know about how to write and publish NFT press releases.
Leverage a crypto PR release service to get your press release out quickly.
Discord Communities
Discord Marketing for NFTs can be done in two main ways. One way is by contacting the top NFT communities on Discord and paying for coverage. If you are building your own community you should be aware that it may take time and money to draw large crowds if you don't already have a large community on other platforms.
If you wish to leverage the size of an existing community, community owners are often open to paid advertising opportunities.
Related Content: How to Find Crypto Discord Mods & How to Set up an NFT Discord Server.
Media Buying for NFTs
Agencies like Coinbound can help with building a robust NFT media buying strategy. By working with a well-known NFT marketing agency, you can ensure you are using t
Summary
In conclusion, partnering with the best NFT marketing agencies is crucial for the success of your NFT project. By understanding the importance of NFT marketing, choosing the right agency, adopting innovative marketing strategies, building a strong online presence, leveraging influencer partnerships, and utilizing social media platforms, you can create a powerful, well-rounded marketing campaign that propels your project to new heights. Embrace the exciting world of NFT marketing and watch your unique digital assets soar!
Frequently Asked Questions
What does an NFT marketing agency do?
An NFT marketing agency works to get you the best exposure by optimizing SEO, brand identity and implementing effective content strategies. It specializes in promoting unique, blockchain-based digital assets to a well-defined target audience.
This strategy is different from traditional web 2.0 marketing and helps promote irreplaceable digital assets.
What is the best NFT influencer marketing agency?
Eon8 is the best NFT influencer marketing agency for any crypto or NFT project, with a comprehensive range of services and experience in numerous high-profile projects.
Their talented team specializes in social media marketing, influencer marketing, and community management – delivering remarkable results each time.
How much does a NFT marketing campaign cost?
A successful NFT marketing campaign can cost anywhere from $10,000 to over $200,000, with 20% of the planned raise typically allocated for marketing.
Get ready to spend big for your next NFT campaign!
Can NFT be used for marketing?
NFTs are an effective marketing tool that can be used to incentivize audience engagement, create unique customer experiences, and provide exclusive access to events or promotions.
Big brands around the world are already leveraging this technology to drive their marketing strategies.
What are some comprehensive NFT marketing services?
Experience comprehensive NFT marketing services like strategy development, influencer marketing, social media management, community building, and PR for the best results!