PR is one of the strongest marketing tactics to establish your startup as an impactful brand.
However, it does require a lot of effort and time to connect with media and niche experts who can readily help to enhance your company's public image and credibility.
Collaboration with a PR agency will sort the whole process for you as, with their experience and expertise, your brand can easily score better numbers in terms of acquiring positive media mentions for your brand.
In this article, I have enlisted the top 10 PR agencies that will help your startup make an impact on the stakeholders by using their strong connections with leading media publications and journalists.
Let's begin!
What is Startup PR?
Startup public relations is the process of connecting with media publications, journalists, and industry experts to spread a positive message about your newly-setup brand to the target audience as well as the other stakeholders to create an optimistic influence on them.
Related: Top Crypto PR Agencies
The message is conveyed in the form of press releases, blog posts, webinars, podcasts, and news. It helps strengthen the relationship between your startup and the public leading to improved credibility and trust in your company.
What Does A Startup PR Agency Do?
Here are the advantages of hiring a PR agency for your startup:
Helps in building a positive perception of your newly launched business.
Leverages their media contacts to secure positive media coverage for your brand.
Creates a strong brand message to deliver it to your target audience.
Improves the scope of audience exposure for your startup.
Identifies opportunities for contributed articles, speaking engagements, and participation in industry events.
Helps in building strong authority and credibility in your niche both online and offline.
How Much Do Startup PR Agencies Charge?
The charges of a startup public relations agency may vary on different factors, including the experience of the agency, the industry your business falls in, your campaign goals, and the time required to achieve them.
Most firms charge between $1000 – $5000. More experienced PR companies and can charge up to $10000 – $50000 a month.
Top 10 Startup Press Release Companies
Here are the best startup PR firms to position your company as a unique and innovative player in its industry: :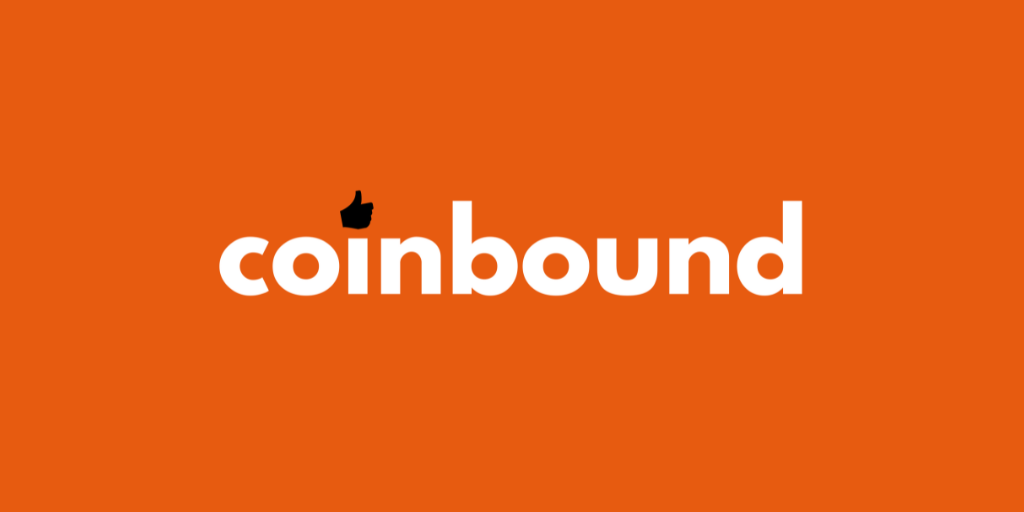 Founded: 2018
Headquarters: New York City
Website: Coinbound.io
Coinbound is one of the top startup PR agencies to help you create a positive public image of your company, leveraging strong storytelling skills and impressive media relations.
The agency specializes in offering its PR services to various startups from sectors like fintech, SaaS, AI, & crypto. Their expert press release team assists your startup in winning audience trust by collaborating and publishing brand content on top and credible media publications.
They have a vast press distribution network of 100s of leading fintech publications, including Yahoo Finance, Forbes, Entrepreneur, AP News, Benzinga, Bloomberg, GQ, and more.
Key Services:
Public Relations and Earned Media
Social Media Management
Community Management
Influencer Marketing
SEO
Influencer Marketing
Top Clients:
Acorn.io
CoinStats
Tron
Cosmos
Nexo
Amber
Alliance Block
Founded: 2008
Headquarters: New York City
Website: Channelvmedia.com
Channel V Media is a leading PR agency that helps startups build dominance in the market and influence the stakeholders' opinions with their robust brand positioning, messaging, and narrative skills.
Having served many companies ranging from startups to established Fortune 500, Channel V Media has got over 41 local PR partners around the world, including Poland, Ireland, Sweden, Panama, Colombia, and China.
Related: Coinscribble Review | Top Blockchain & Crypto PR Distribution Service
They offer their PR and strategic planning services to various startups, including retail technology, fintech, food and beverage, climate tech, and B2B.
Channel V Media has strong connections with leading publications, including Forbes, CNBC, Bloomberg, The New York Times, Business Insider, Veg News, and Financial Times, which helps in shaping a positive and appealing audience perception about your newly set up venture.
Key Services:
Public Relations Management
Strategic Planning
Site Mapping
UI/UX Designing
Website Development
Lead Generation
Mobile Development
Top Clients:
Bluecore
Levy Ratner
Grapeshot
Oline
Albert
Videolicious
iQ Media
Founded: 2008
Headquarters: Texas
Website: Trizcom.com
TrizCom is a leading women-owned startup PR agency leveraging paid media, earned media, shared media, and owned media to help your business gather positive brand mentions..
They offer their PR expertise to a wide range of industries, including automotive, B2B, banking, food and beverage, franchise, healthcare, and real estate.
Key Services:
Media Relations Management
Crisis Communications
Award Submissions
Content Creation
Issues Management
Reputation Management
Top Clients:
Billy Go
Glewee
Healthy Steps
Ideal Feet
NTEC
Tacky Box
Founded: 1956
Headquarters: Atlanta
Website: Golin.com
Golin is one of the leading startup PR agencies that offers effective solutions to companies to make a positive impact of their brand among the target market.
Their solutions include managing the brand's public image with high-quality content creation, media training, crisis management, and influencer marketing.
Related: Everything You Need to Know About Crypto Influencer Marketing
Golin collaborates with leading media publications and journalists to publish your brand's news and updates, making your startup stand ahead of the competitors with increased digital visibility.
Key Services:
Media Relations Management
Media Training
Influencer Marketing
Crisis and Issues Management
Content Creation
Brand Storytelling
Social Media Marketing
Top Clients:
Mcdonald's
Asics
Crayola
Persil
Estee Lauder
Cadbury
Founded: 2019
Headquarters: St. Petersburg
Website: Otterpr.com
Otter PR is one of the top result-driven public relations agencies which leverages its established network of relationships with media publications, reporters, journalists, and podcasts to enhance your startup's organic traffic, brand awareness, and audience credibility.
Their team of reputation management experts keeps track of your startup's online reviews, negative articles, and harmful backlinks to keep your brand and website away from getting maligned.
They continuously strive to remove negative links, optimize social links, create strong public profiles, and create positive authority in online articles to improve and maintain a positive image of your startup digitally.
Additionally, Otter PR's training expert, Ryan Bass, prepares your team for media questioning and public speaking. The training includes mastering media interviews, interview preparation, delivering messages, media do's and don'ts, mastering all media places, and managing equipment and lighting.
Key Services:
Media Relations Management
Online Reputation Management
Crisis Handling
Media Training
Top Clients:
Deep Sentinel
Vavoom Vodka
Bestmap
EDM Maniac
Ecalls
Hero Trainer
Founded: 2006
Headquarters: Birmingham
Website: Vitispr.com
Vitis PR is one of the top PR, search, and social media agencies which has a team of highly experienced PR experts who help your startup create an optimistic brand opinion in front of prospective customers, media specialists, and other key stakeholders.
Their PR process to improve a startup's visibility and credibility involves identifying and narrowing down the right opportunities, organizing and conducting follow-ups on various media events, creating insightful content, and monitoring media coverage of your niche.
Related: Top SEO Content Writing Services to Try in 2023
Additionally, Vitis PR releases an insightful blog with topics related to business, public relations, economic trends, and marketing each month, which you can access on their website.
Key Services:
Media Relations Management
Blogging
Content Marketing
Copywriting
Social Media Management
PR Training
Search Engine Optimization
Influencer Relations Management
Top Clients:
Rit
Evida
Clear People
Datto
Mobile Fun
Rapide
Founded: 2000
Headquarters: Stockholm
Website: Narva.se
Narva Communications is one of the top public relations and communications agencies in Sweden that leverages its earned media and creativity to help enhance and positively change the mindsets of your startup's target audience.
With their 23 years of experience in PR, they conduct thorough market research and analysis to understand the current position of your startup in order to help it reposition for better digital reach.
Key Services:
Media Relations Management
Crisis Training
Change Management
Concept Development
Qualitative and Competitor Analysis
Top Clients:
Bling
Bayer
SEB
Embracer Group
Rejlers
Founded: 2018
Headquarters: London
Website: Digitaltrails.co.uk
Digital Trails is a leading PR and reputation management agency that helps drive organic traffic for your startup brand, leveraging its earned media and content creation services. They depict your brand story with robust content marketing strategies, content development processes, and content distribution networks.
Related: Top Press Release Distribution Services in 2023 | Best List
Digital Trails also offers tailored PR consultancy and training services based on your business goals and budget. Their content includes engaging ad copies, data visualization, and appealing videos to give a significant boost to your online visibility and gain maximum media coverage.
Key Services:
Online Reputation Management
Digital Public Relations
Content Marketing
Consultancy and Training
Founded: 1948
Headquarters: Massachusetts
Website: Ogilvy.com
Ogilvy is one of the oldest PR agencies that leverage its years of experience and expertise to help your startup brand create a remarkable image in the eyes of stakeholders using different tactics, including advertising, consulting, and PR.
Related: PR Newswire vs Business Wire – A Comprehensive Comparison
They have offices in more than 93 countries to offer startups and established businesses various marketing services.
Key Services:
Public Relations Management
PR Consulting
Advertising
Top Clients:
Dove
Call of Duty
Samsung
Allianz
Citizens
Regal Springs
Dutchie Yoghurt
Founded: 2017
Headquarters: London
Website: Milkandhoneypr.com
Milk and Honey PR is a result-driven PR marketing agency for startups to help you create a futuristic brand image with strategic positioning. They also use their partnerships with niche experts, leading brands, media houses, and journalists to help your brand grow and make a positive impact on the target market.
To establish a strong authority for your startup in the public eye, Milk and Honey PR offers diversified copywriting and services, which includes creating whitepapers, blog posts, long-form content, press releases, and ad copies.
Related: How to Distribute a Crypto Press Release (Comprehensive Guide)
Key Services:
PR Management
Brand Reputation Management
Brand Positioning
Copywriting
Search Engine Optimization
Lead Generation
Top Clients:
PriceSpy
Inner Circle
Epson
Omnos
Albany
Bigcommerce
Startup PR Services FAQs
1- What is a press release?
A press release is a media document that acts as an announcement of news and launches related to your brand. It is sent to press publications, journalists, and media publishers so it gets published on a trusted media platform and reaches a wider crowd.
PR helps in giving a perspective to the audience, mitigating negative publicity, building a credible image, and making important declarations about your startup.
2- What are the advantages of public relations for your startup?
Here are the top benefits of using a PR firm for your startup:
Creates a positive buzz about your brand among the target stakeholders.
Improves your brand image and reputation with media connections.
Increases your brand credibility and trust among the target market.
Helps attract valuable leads and customers.
Adds more value to your startup's products and services.
3- What are the tools used in PR?
Here are the top tools to improve your PR strategy:
Prowly
Brand24
Noisily
Muck Rack
Brandwatch
Google Alerts
HARO
4- What are the questions to ask before you hire a startup PR agency?
Here are the top questions to ask before hiring a PR agency for your startup:
What is your experience in our industry?
What is your content creation strategy to get media attention?
Do you have a substantial network of media publications and industry experts?
Do you have some client testimonials to show your past work?
What is your communication and reporting process?
What is your pricing structure?
How do you measure the success of PR campaigns?
Conclusion
With so much scope in the PR space, it becomes essential for businesses to opt for this marketing strategy, especially those who have just started their journey.
Take assistance from any of the above-listed startup PR firms to give a professional touch to your PR growth, be it press releases or media interviews. Ensure that you perform an evaluation before choosing any PR firm based on various variables matching your startup goals and budget.